My first picture book was published by Stoddart Kids in 2002. Fitzhenry and Whiteside are the new publishers.

It was originally written as a song by my husband, Lawrence, who is an international multi award winning sculptor.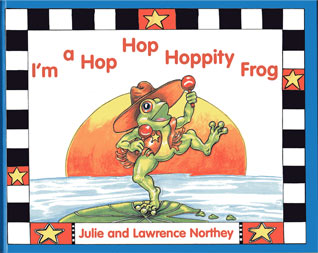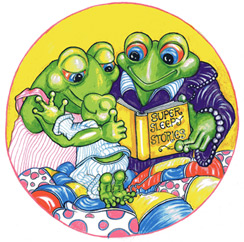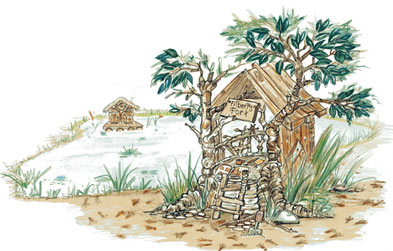 This semi autobiographical tale is based on our adventures as a young family when we used to live on a houseboat in British Columbia; in the beautiful, pristine Slocan Valley of the Kootenays.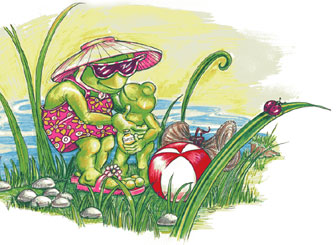 The musical automata display for which the song was intended was purchased by American actress Kirstie Alley in 1993.

By "reading" my colourful illustrations one is able to glean additional messages of unconditional love and self acceptance within the, "it's time for bed and I mean it !" storyline. within the "it's time for bed ...and I mean it!"dd text.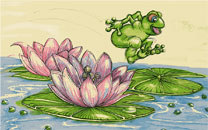 This book is great for children just learning to read. Young and young at heart will delight in finding the hidden messages and searching for ladybugs. 

An ideal, "Welcome To The World" gift for newborns.

I changed the text slightly to turn it into a rhyming story about a young super energetic froglet who keeps hopping all day long.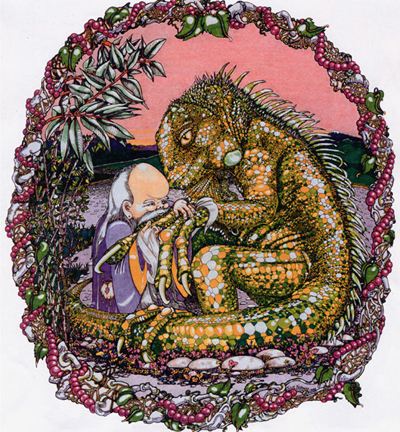 This is a project that is fleshed out into dummy form.  It's a fantasy adventure for kids that can read to themselves or enjoy being read to if they're say, 8 years old or more. 

Three characters set out to save the world ...if you are fascinated by reptiles this story may be for you.



please click on thumbnail for larger image